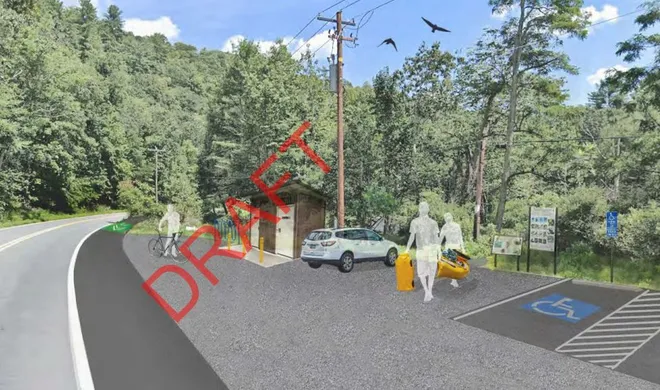 A further refinement for the proposed Lackawaxen River Corridor Trail route has been released for public review and comment. The draft plan is to be reviewed at the upcoming public meeting Monday, June 6 at the Pike County Training Center.
The trail study area has been expanded to consider a connection at the Wallenpaupack Area Middle School, leading through Kimbles and coming out at Lackawaxen village near the Delaware River, with only a small portion on the railroad right-of-way.
This is the second public meeting on Pike County's grant-funded Trail Feasibility Study. The meeting is scheduled for 7 to 9 p.m. Questions may be asked or comments given at the meeting. The Training Center is at 135 Pike County Boulevard, off Route 739 in Lords Valley.
The consultant, Woodland Design Associates, will provide the overview, and address citizen questions that were posed at the first public meeting held in July 2021. Public feedback is considered invaluable, and is welcome from both Pike County residents and visitors.